Plenary Speakers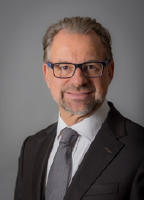 Josef Aschbacher
ESA Director of Earth Observation Programmes
Head of ESRIN, ESA's centre for Earth Observation
Josef Aschbacher is the ESA Director of Earth Observation Programmes and Head of ESRIN, ESA's centre for Earth Observation, located in Frascati (near Rome), Italy. Born in Austria, he studied at the University of Innsbruck, graduating with a Master and a Doctoral Degree in Natural Sciences. His professional career in ESA began in 1990 as a Young Graduate at ESA ESRIN. From 1991-93 he was seconded as ESA Representative to Southeast Asia to the Asian Institute of Technology in Bangkok, Thailand. From 1994 - 2001 he worked at the European Commission Joint Research Centre in Ispra, Italy, where he was the Scientific Assistant to the Director of the Space Applications Institute. He returned to ESA HQ (Paris) in 2001 as Programme Coordinator where he was primarily responsible for advancing Copernicus activities within ESA. In 2006 he was nominated Head of the Copernicus Space Office, where he led all activities for Copernicus within the Agency and with external partners, in particular the European Commission. In 2014, he was promoted to Head of Programme Planning and Coordination at ESRIN, where he was responsible for planning ESA's Earth Observation programmes and for formulating and implementing programmatic and strategic decisions across the Directorate.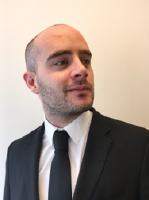 Thibaud Delourme
Space Data for Societal Challenges and Growth
European Commission
Thibaud Delourme joined the European Commission in 2013, where he worked in the Chief Economist unit of the Directorate General for Industry and Internal Market (DG GROW). He is now team leader for Copernicus user uptake in the unit on Space Data for Societal Challenges and Growth. His team develops initiatives to increase the use of Copernicus and to foster innovation in the space data sector, notably by supporting start-ups, universities and public organisations. Thibaud Delourme studied Economics at the University of Oxford.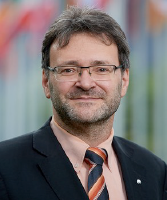 Cristian Bank
Director Programme Preparation and Development Department
EUMETSAT
Cristian Bank studied aerospace engineering in Stuttgart and added business & labour law and economics as post-graduate studies. He worked as consultant at ESTEC and ESOC, held various positions in the COLUMBUS development programme in Bremen and Turin, led various post-ATV programme initiatives up to the C/D proposal of MPCV-Orion, was responsible for former ASTRIUM Space Transportation's Business Management and Certification systems in Bremen, Les Mureaux, and Bordeaux, and was CEO of ROVSING, a Danish EGSE and software company before joining EUMETSAT in April 2018. Here, Cristian is responsible for the preparation and the development of EUMETSAT's programmes and systems which include satellites and ground segment of Meteosat 3rd Generation (MTG), the European Polar System 1st and 2nd Generation (EPS/EPS-SG), and Jason-CS / Sentinel-6.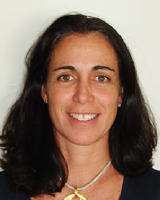 Mónica López López
CDTI - Centre for the Development of Industrial Technology
Directorate of European Programmes, Space and Technological Returns
Department of Space and Technological Returns
Mónica López López graduated as Agriculture Engineer by the Polytechnic University of Madrid on 1999, with Master´s Degree in Remote Sensing and Geoinformation by the University of Paris (2002 – 2003), has been working since 2003 on the remote sensing sector. In a first step, involved on technical aspects in the development of remote sensing projects for different companies. Since 2005, working for CDTI and involved in national and international programmes (Industrial Offsets Programmes, SEOSAT/Ingenio satellite, ESA programmes). Currently is Spanish Delegate at the ESA Earth Observation Programme Board (PB-EO) and at the ESA DOSTAG committee (Data Operations Scientific and Technical Advisory Group (ESA/PBEO), as well as advisor to AEMET (Spanish Agency of Meteorology) at EUMETSAT Committees.